Surveyors in Oxford
Andrews Goodwin FRICS
At Oxford Surveyors we are aware of the stresses that purchasing a new house or investing in a commercial property can bring, which is why we aim to provide you with a friendly, competent surveyor that will guide you through the process.
Our surveyorAndrew Goodwin FRICS is that professional. He constantly seeks to utilise his vast levels of experience and knowledge of the Oxford area to provide the highest quality building surveys and personalised advice.
There are a variety of benefits to getting a survey carried out on any prospective property purchase, including using the report as a price negotiating tool or just using it to assist you with the final decision. At Oxford Surveyors we will ensure that the information we provide is in a clear and concise format and tailored to your specific requirements.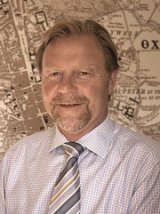 "Andrew Goodwin BSc (Hons) FRICS – Andrew studied at Trent Polytechnic, Nottingham and began his residential surveying career with a private practice in Wantage, Oxfordshire in 1982. He has since worked for both small private practices, as well as larger, corporate firms of surveyors throughout Oxfordshire, Wiltshire and The Cotswolds of Gloucestershire."
"He is a very experienced surveyor, with a keen interest in period property and renovated a Grade II Listed Victorian warehouse into the family home."
Surveys and Property Services from Local Surveyor
With building surveys to suit every type of property and every budget, our team can provide high quality advice you can trust. Our extensive knowledge of Oxford puts us in a great position to offer comprehensive, tailored surveys whatever your requirements.